Green Roof Media is a true specialty of Naturcycle and its founder Charles Duprey.  These blends of lightweight aggregates, high quality compost and other materials are key to successful green roof projects.  Knowing the technical specifications, local alternatives and production techniques are the crucial expertise Naturcycle can provide.
"A green roof or living roof is a roof of a building that is partially or completely covered with vegetation and a growing medium, planted over a waterproofing membrane. It may also include additional layers such as a root barrier and drainage and irrigation systems."  Wikipedia
Resources like Greenroofs.com provide project profiles, the latest research and a variety of useful educational tools to learn more about green roofs.
The leading trade group for the green roof industry is Green Roofs for Healthy Cities. This not for profit group mission is "to develop and protect the market by increasing the awareness of the economic, social and environmental benefits of green roofs, green walls, and other forms of living architecture through education, advocacy, professional development and celebrations of excellence."   Their website has educational tools for all levels to use.
Naturcyle works with many green roof system providers.  Some industry leading firms are: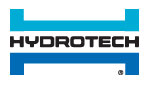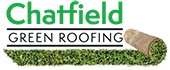 Guide to Rooftop Gardening – PDF