Naturcycle is able to offer every customer the right compost for the their application. We offer a variety of compost types, particle sizes and blends throughout the northeastern United States to match each unique need. Our staff is also available to advise on the submittal process for contractors and landscapers, manage compost testing as part of our service, and help you select the best product for the job.
Learn more about a few compost types that we offer:
Soil Amendment – Compost that has been screened to a smaller particle size can be blended into soil directly or a used to manufacture a soil blend. Depending on the source, this compost is produced using a variety of recycled materials.
Construction – Construction projects, like state highway work, require soils to achieve a certain level of organic matter content. Our compost products are value priced for bulk ordering, and with our large geographic presence, we can handle jobs from 100 yards to 10,000 yards or more with the best compost available that meets the project specifications.
Topdressing – Compost is being more commonly used as a fertilizer alternative to improve athletic fields. We can provide several different mature composts for use as turf topdressing that are screened to 1/4″ and free of weed seeds.
Erosion Control – Erosion control techniques include the installation of compost filter socks, compost berms, and compost blankets. These applications require a coarser compost. Naturcycle can assist with the additional testing requirements needed for submittal.
Agriculture – Compost is being used more frequently by farmers to improve soil for agriculture, and by horticultural users as a renewable alternative to peat. Naturcycle has compost products available that provide these users with great benefits, including organic matter, liming value and soil structure.
Resale – Nurseries, landscape supply yards and other retail outlets understand the growing consumer demand for compost. Naturcycle offers marketing support, co-branded products, testing, rack cards and other materials to inform and educate the public.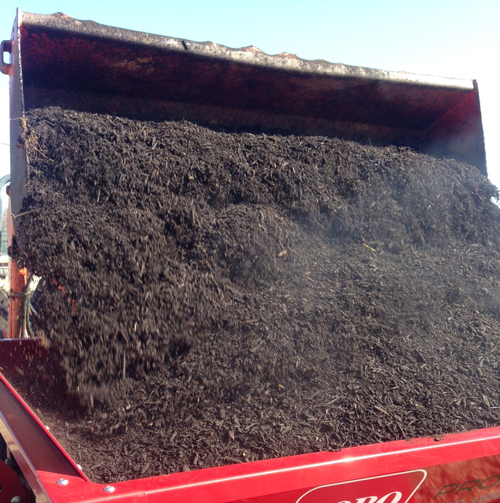 Compost for all your needs!