Naturcycle offers specifications for a wide variety of products and uses. On our specification page, we offer guidance on direct uses of compost, such as erosion control or amending soils in place. These specifications are only meant to be used as a guide and we highly recommend consulting with staff at Naturcycle before including them in designs. Much of these guidelines are based on common best practices, such as the German Landscape Association (FLL) standards for green roofs  and the Test Methods for the Evaluation of Compost and Composting (TMECC).
Our engineered soil specifications contain information on our bio-retention, USGA rootzone blends and more. We specialize in consistently producing the highest quality blended soils for a wide variety of applications.
Engineered Soil Specifications 
Our green roof media specifications follow widely accepted industry standards. We offer intensive, extensive, semi-intensive, urban agriculture and drainage materials for green roof applications. Along with our green roof products, we offer a specially designed lightweight planting media. This material is a blowable, mineral-based soil that won't shrink, resists compaction, and is great for either planters or at grade where weight is less of a concern. It is made from high quality compost, sand, and lightweight expanded aggregate, just in a different combination. This lightweight planting media is a cost-effective option for unique jobs with access issues, or where a stable, long-term solution is required, rather than using highly organic soils or potting mixes that shrink, blow away or are otherwise unstable for sustained plant growth. It is highly recommended to review green roof or other lightweight media specifications with staff at Naturcycle.
Green Roof Media Specifications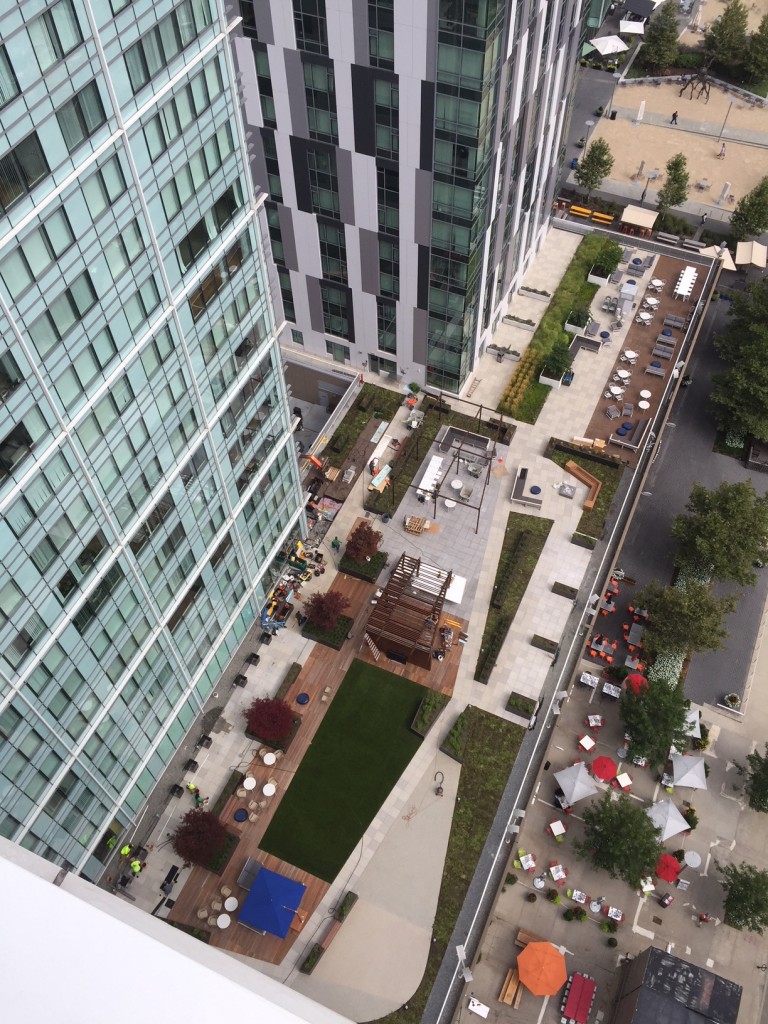 pictured Watermark East in Boston, Massachusetts including a variety of Naturcycle Intensive and Extensive Green Roof Media from 2018.  Just one of many examples check out "Successful Projects" for more proof of our quality results.