The Hudson River Park Trust, established in 1998, is tasked with developing Manhattan's western shoreline into a series of parks and natural areas for public benefit. Encompassing dozens of completed and ongoing projects, the Hudson River Park is a valuable asset for both the millions of people that utilize the grounds annually and the local businesses and governments that benefit from the revenue that it generates.
In January of 2019, James Corner Field Operations was commissioned to design Gansevoort Peninsula Park, one of the newest components of the expanding system. The 5.5-acre park will include Manhattan's first public beach and the largest green space along the shoreline, as well as athletic fields and stunning skyline views.
As construction work at the site progresses, a recent article from New York YIMBY notes that:
"Photographs taken from Thomas Heatherwick's Little Island and from along the Hudson River Park esplanade show construction machinery carefully building up the elevation of Gansevoort Peninsula Park with a substantial amount of dirt and gravel evenly spread across the majority of the site. Once the topography is finished, work will shift to the planting of trees and shrubs, the layout of paths, and the installation of further permanent fixtures."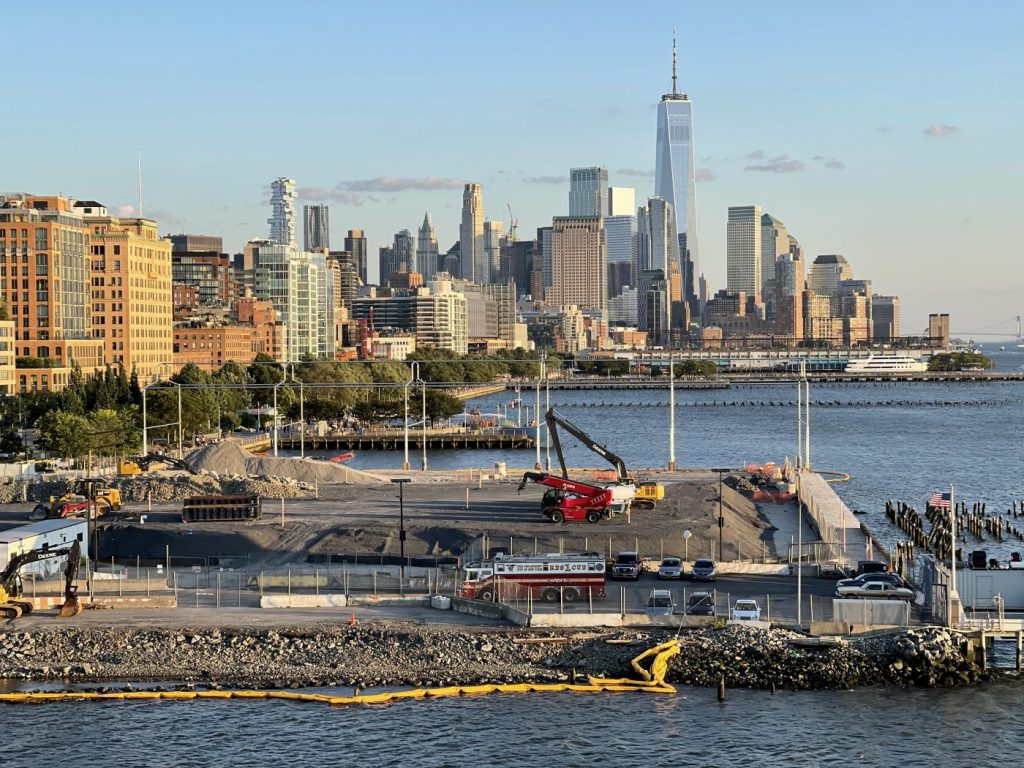 The soil work for Gansevoort Peninsula Park is a complex undertaking requiring the full knowledge and expertise of the Naturcycle team. Six different soil types will be needed to create the layered profile needed to support the variety of planted areas planned for the park. Using local materials sourced from New York State and the New York City metropolitan area, Naturcycle will be producing several engineered soil blends based on designs by Tim Craul of Craul Land Scientists, including a custom low-pH soil blend for the wetland areas. Our unique blending facility provides the necessary space to manufacture the full range of soils needed and the high level of quality control that Naturcycle provides for all projects.
We are excited to continue our work with the Hudson River Park Trust, Steven Dubner Landscaping, Gilbane Building Company, and many others on this team!  It will be an exciting project that will improve the environment for the people of New York City!